My day is being soooo boring. I have two regular patients and both missed appointments the past week. One of them is going back to the beach, where she used to live, but she wants to keep the treatment and will be coming once a month. It'll take forever to finish her treatment like this, and the other patient is almost finished. So, after this week is back to endless boredom...
I have two fics unpublished. One is not finished and I ran out of ideas, I haven't writen a line in two weeks. The other one is finished and being betaed, but I have still to look over the notes and fix what needs fixing. I'll post the first chap this week. Hopefully.
I need to vacuum this office, study or do something usefull, but I don't have the willpower to get up from the chair and actually do something... I need some excitment. I need work. I need students. I need S4 of SGA. I need money. I need inspiration. I need to stop being bored and lazy. And right now I also need food, it's lunch time...
So I'll just leave some icons I made this morning and some contest entries. You know the drill.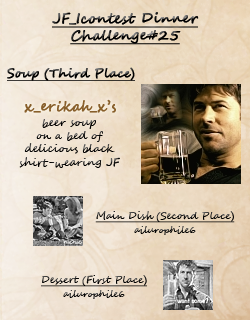 1
2
3
4
5
6
7
8
9
10
11
12
13
14
15
16
17
18
19
20
21
22
Current Mood:
worried